All about Ganesh Chaturdashi and its importance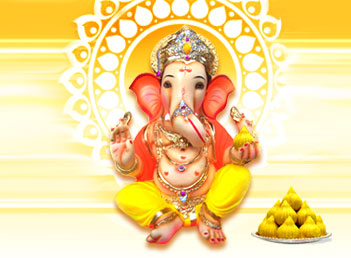 Ganesh Chaturdashi, also called as Vinayak Chaturdashi, is an important Hindu festival. It is celebrated as the birth of lord Ganesh who is the son of lord Shiva, and Devi Parvati. Lord Ganesh is the symbol of education, wisdom, good fortune and prosperity. Lord Ganesh is also known as gajanan, dhoomraketu, ekdanta, vakrtunda, Siddhi Vinayaka etc.
Ganesha is the elephant-headed lord, worshipped prior to the beginning of any new work or venture. His name is chanted to gain fortunes. Besides that an image of Lord Ganesha is often printed on invitation cards for weddings or any auspicious event. People keep the idol or image of lord Ganesh at their doorstep to get positive vibrations in the house.
When does Ganesh Chaturdashi begin? And interpretation of its image
It starts on Shukla Paksha Chaturthi as per the Hindu calendar in the month of Bhadrapada and ends on Chaturdashi. The festival last for 10 days.
Ganesha body signify:
Head= atmaan
Body= maya
Elephant head= wisdom
Trunk= Om
Upper right hand= eternal path and a remover of obstacles
Left hand noose= gentle implement to capture all difficulties
The broken tusk in lower right hand, it broke while writing Mahabharata. It symbolizes sacrifice. A rosary in other hand, stands for pursuit of knowledge and is continuous. Laddoo= sweetness of atman (soul), ears = indicate that every prayer reaches him. A snake around the body shows energy in all form. Last but not the least a mouse shows that anything can be controlled by mind and trick.
Ganesh Chaturthi Celebration:
It is celebrated for 10 days in which life-like model of lord Ganesha is made and placed at home or in outdoor tents. These tents are Sarvajanik mandals where people pay their homage to the Lord. Vedic hymns and Ganapati atharva shirsha Upanishad and Ganesha stotra from Narada Purana are chanted. On the last day, the image is taken through the street to a river or a water body that symbolizes misfortunes of all man.
The Importance Of Ganesh Chaturthi
It is considered that devotees who worship to Ganesh have their wishes and desires granted. Devotees who pray to Ganesh are purified of their sins and guided down the path of enlightenment and understanding. This is the main spirit behind celebrating Ganesh Chaturthi.
Who started Ganesh Chaturdashi Festival and why?
The festival has been commemorated since the reign of King Shivaji. Lokmanya Tilak transformed Ganesh Chaturthi from a private celebration to a huge public event. Where people of all castes can come together, worship, and be unified during India's freedom struggle. Today, environmental awareness has come to the fore. People now are aware and have begun to celebrate Ganesh Chaturthi in a more environmentally conscious manner. This includes procuring Ganesh idols made of natural clay/mitti and decorating the pandals with only flowers and natural materials.
Ganesh Chaturthi or Chaturdashi the obstacle remover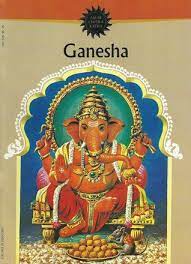 The celebration of Ganesh Chaturthi also denotes the significance of the cycle of birth, life, and death.
It is believed that when the idol of the Ganesha is taken out for immersion, it also takes away with it, the various obstacles of the house, and these obstacles are destroyed along with the visarjan. That is why he is worshipped as the remover of obstacles.