A comprehensive insight into the zodiac sign of Taurus
The following are 15 interesting Taurus Zodiac Sign facts
.
Taurus is the second sign of the Zodiac. It is ruled by the planet Venus, and Taurus people can be very sensual. They, and Cancer, are the homebodies of the Zodiac, and real salt-of-the Earth kind of people. Taurus begins on the 20th of April, and ends on the 20th of May.
1. Taurus loves security above everything
Whether it's money, food, or a roof above their head, Taurus need security above all else. It's what brings them the most comfort. Without security, they feel lost.
2.They often attract money
Taurus rules the second house of the Zodiac – and that's all about material wealth. Somehow Taurus people always have money, even if it's just enough!
3.Many Taurus people have careers in finance
Since Taurus rules money, many Taurus people are into the field of finance. They are either accountants, book keepers, and financial controllers and officers.
4.Taurus has a ferocious appetite
They're always eating – whether at work or play, they'll have a bag of something in one of their pockets or purses.
5.Most Taurus people smell really good
Taurus rules the senses, and are thus sensual. It's very important for them to smell good at all times.
6.Taurus people can be lazy
The term "couch potatoes" was made for Taurus people. If they don't have to work or go out, they're happy munching away while watching TV.
7.They have a big sexual appetite
These people have huge sexual appetites. They enjoy having lots of sex, especially when they're in a relationship.
8.This is a faithful sign
Most Taurus people are very faithful to their partners. They won't stray unless they have their Mars or/and Venus in Gemini.
9.Taurus enjoys nature
This sign loves to be out in nature. These people love to feel the grass under their bare feet and walk among the plants.
10.These people have green thumbs
It's amazing what Taurus people can do with plants and gardens.
They can bring plants back to life. These people have a natural deep understanding of plants.
11.Taurus people are stubborn
No other sign is more stubborn that the "bull." Taurus people are stubborn. They don't like being told what to do. They will say no, even if they know something is right. It's because they're that stubborn!
12.These people make great realtors
Taurus is in charge of estates and properties. So it makes perfect sense that they often have excellent careers in property.
They understand the property market, and are often very passionate about it too!
13.A Taurus will always have your back
A Taurus person is likely to value friendship and family a lot. This means that you can always depend on their bond of love and care. They can be very affectionate, and loyalty means a lot to them. That's why when you break the trust bond of a Taurus, they are unlikely to be very forgiving.
14.These people aren't offended
If somebody offends a Taurus, they're so strong, it's figuratively "like water off a duck's back."
15.A Taurus isn't a quitter.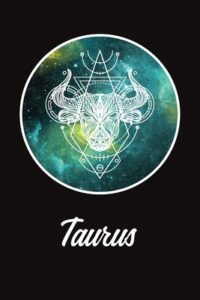 What's more, a Taurus is very unlikely to give up on anything. This, of course, can be a bad thing. But, this also means that they can be very persistent. They follow through even the biggest or most difficult of projects. Also they strive hard until it is completed.
A final say on Taurus interesting facts
Taurus people are amazing. They're the salt-of-the-Earth, and bring a lot of stability to the Zodiac. Taurus people are always reliable and always mean what they say. Whenever they make a promise they mean it – and that's something you can count on!
Want know more about other zodiac sign kindly click here Aries Zodiac Sign: 15 Interesting Facts