Introduction in brief about Libra

Libra is the seventh sign in the zodiac, and it is also known as Tula Rashi. Ruled by Venus, Symbolized by the scales, Libra represents the air element. Libras are always looking for a balance in life with an airy personality.
People born under the sign of Libra are peaceful and fair, and they hate being alone. They hold a calm and polite nature. The Libra is also the sign of pacifism and elegance. But they also have flaws, which include being lazy and indecisive!
Let's take a good look into the sign of Libra. It's ruling planet is Venus. As it controls love, harmony, and art.
Here are 15 Interesting facts about Libra that gives a clear idea about it in details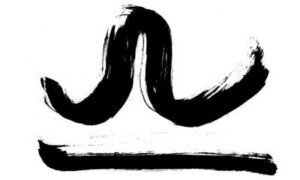 1. Libras are calm and peaceful
People born under the Libra horoscope sign are very calm people by their nature and lovable. Libras are peaceful, and they prefer effacement within themselves. They try to avoid conflict as much as possible.
2. Enchanting Knowledgeable and Friendly
Libras are intelligent, timid, pleasing, enchanting, and friendly. They are a good listeners, and their affectionate knowledge will flatter others.
3. Perfect in Bonding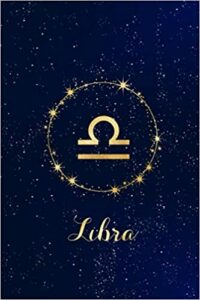 Libras are good at teamwork as they ensure that everything runs smooth and fair in an office. They excel in bonding with a team. They allow their creativity to blossom and do any work with great deal of ease.
4. Optimistic and Harmonious
Libras, by their nature, love peace and harmony. This is reflected in their personality. They are very balanced and independent by nature and are good at mediation. Libra-born individuals use their skills to work for what they want and bring the results in life.
5. Romantic by Nature
When in love, Libras know how to fill in that romance and love in their partner's life. They do not hesitate to show their love in a romantic way toward their partner. People with the Libra zodiac sign cognize the beauty of love very well.
6.Libras value their partner
Individuals born under the Libra zodiac are pleasing. They are responsive, and positive when loving someone. They very well know how to comfort their lady love. They want to be together with their love all the time. Besides that they also want cent percent assurance from the relationship.
7.Loyal in Love
When it comes to love, Libra people are very loyal to their partner. Once Libras commit to someone, they never get diverted and stay loyal in love.
8.Always responsible
Libras are well aware of all the responsibilities they need to fulfill in their life. They try their best not to disappoint others with their actions. This way, they will also be a good husband or a wife.
9.Justice oriented Humans
Libras are known for their fair nature. They value justice and fairness. They have the quality to analyze every situation with their legal mind.
10.Visionary and Rational
Libras are always inclined to create perfect ways through logical and rational thinking. They are likely to do things or make decisions beneficial for all.
11.Good listeners
What makes Libras happy is the people listening to them and doing what they say. These air sign individuals communicate so well that everyone likes to listen to them.
12.Like smooth and stable life
Libra likes stability, like gathering attention, and time to ponder. They dislike disruption, being forced, and sensory deprivation.
13.Understanding and Thoughtful
Libras are very understanding and social people as they are natural peace-keeper. They are thoughtful and never fail to console people in their time of need.
14.Libras are Lazy
Sometimes, Libra-born individuals are super lazy. They are the real procrastinator. They prefer to do things at their own pace of time.
15.Hesitant and Irresolute
Libras are hesitant sometimes as they are confused about what to do or which way to go.They have a habit of weighing the pros and cons of every situation, so they are hesitant in their behavior.
Conclusion
Libras thrive when they are left alone to work on initiatives. Because Libras aren't known for their follow-through. For it's essential that they're surrounded by balanced individuals. As a result can can take direction and get things done. Hence librans, need to switch things up at regular intervals. To channel that energy into fresh ideas, and to avoid appearing unreliable.
If you desire for more, and want to knpw more about other zodiac signs then here it is Do Leo and Taurus Compatibility Make a Good Love Match? – Possibilities Unlimited.